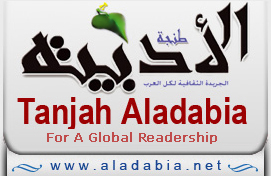 To Aladabia's Lighthouse

Tanjah Aladabia- the Arabic equivalent of ďliterary TangierĒ- is an independent online journal, launched on web from Tangier, a port city in the north of Morocco. The English version of Tanjah Aladabia is naturally an incorporating extension of the original Arabic version, first founded in 2004.

The idea of creating the English version of Tanjah Aladabia has basically stemmed from the awareness that literature, art, and thought have- ever since the dawn of human expression- been borderless and universal areas of knowledge and creativity. Besides, English is increasingly grow(...)

more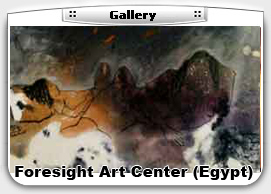 MY SOUL
MY SOUL
My soul is like a white circle
My thoughts flow freely
Like some spots of blue colour
...
victorita dutu (Bucharest, Romania) (20/10/2009)
Two Greedy Beings Lost in Their Fusion
Feeling
Two sparrows bloom on a wire.
Even electricity
knows when to calm down!

Fraud
Between the moon's page
And the whiteness of ink
...
Written in Arabic by Mohammad Helmi Al-Risha (Palestine)/Translated to English by the Palestinian poetess Rita Odeh (16/11/2008)
Life
This loss is well arranged
Figure and content
Our world is hypothec
Where life is seen
And death is a metaphoric
...
Written in Arabic by Said Yassif / Translated by Hawa Yassif (Morocco) (20/06/2008)
Notebooks of Malte Laurids Brigge
You canít do much with verses, if you write them early. Nay, you should wait and collect sense and sweetness during all your life Ė a long one, hopefully, and then, in the very end, maybe you would be able to write ten lines which are worth while...
Rainer Maria Rilke / Translated by Gisela von Brunn (Germany) (20/05/2008)
My Moon
Shapeless moon peeping through the foggy night
Behind a veil of smoke sweeping the bald atmosphere
The moon stood there looking at me pitilessly
Besieged me with its beam
...
...
Ben Younes Majen (England) (01/05/2008)
This Was Life
This was our life:
Pleasant sloth amidst
An obstreperous existence,

Frolicking fallowed
...
Shurooq Amin (Kuwait) (19/04/2008)
Two Poems
1- Genesis
In the labyrinth high school hallways, love
Was solemn as the next likely heartbeat
....

2- From the Bird-Seat View of Warfare
Here God directed the black feather clan
To depart their high roosts, caw out, gather
...
Shayla Mollohan (USA) (03/04/2008)
America, America
God save America
My home sweet home!

The French general who raised his tricolour
Over Nugrat al-Salman where I was a prisoner thirty years agoÖ
In the middle of that U-turn
That split the back of the Iraqi army,
...
Saadi Yousef (England) , Translated by Khaled Mattawa (USA) (18/03/2008)
1- Angry Wind
2- Usal Beach Under The Fog
1- Angry Wind

The wind is angry
I donít know why
I didnít do anything to it
...

2- Usal Beach Under The Fog

From a high-perched position,
Looking down on small bush, few trees,
Hand over squinted eyes that peer through the
Aurora Antonovic (Canada) (02/03/2008)
The Diaries
Strange, how everything
Seems to have happened just yesterday,
As I open the old diaries and read,
The happiness, the pain, the smiles, the tears,
All that I had gone through many years ago
Arti Honrao (India) (17/02/2008)
My Ginkgo tree's alive
I knew he needed rest in winter
But didn't know
What kind of care was right
To give him rest
Without the risk
...
Gisela von Brunn (Germany) (05/02/2008)
YE OLD GREEN GRASS OF ENGLAND
A carpet of green grass
Or a paradise in disguise
That England of many green seasons
Hills, rivers, mountains and streams
...
Ben Younes Majen (England) (04/02/2008)

The Crow
The fragile virginity of the place trembled before me. The sky had frail blue ends, and the sun was awesomely naked. A wooden pole, with a lone crow announcing its presence on top, was determined to stay but with an undecided mission in the middle of the desert, after they had removed the electrical wire holders and fixed them on an enormous steel tower...
written by Awad Shaher (Saudi Arabia) Translated by Abdullah Taib (Saudi Arabia) (12/12/2008)
The Circles of Sadness
What I have to do is to tell my story to somebody to write it down and con it before they eradicate me because they besiege me from all sides, set fire around me, abstract my air, lurking me , ambushing me, they bide time to entrap me, to soop me down, to cut me into pieces, to put an end to my life, to nullify my entity. So that I donít want to leave before...
Written by Ali Alqasimi (Iraq), Tranlated by Jawad Wadi (30/09/2008)
The Museum Girl
Heading towards the Grand Museum, Salwa was crossing the street, holding on to a brilliant hope for a job as a tour guide. She had just earned a degree in Foreign Languages from the National University, but the words of all the languages she had learned seemed to vanish, like bubbles touching the land of reality...
Written by Faisal Abu Saad (Syria) / Translated by Dr. Abdallah Altaiyeb (Saudi Arabia) (02/07/2008)
Khaleh Mina
Today is the day of Mina. My Khaleh Mina (Khaleh is the Persian for aunt, specifically, maternal aunt). I woke up this morning, my head filled with thoughts of her, my eyes brimming with pictures of the past...
Kamin Mohammadi (England) (08/05/2008)
Mister Jumah
I came to find Mister Jumah sitting as usual at the door of the grand mosque facing the souk. The shops had started their day early, while the houses were still in a deep sleep since the night had fed on menís nectar. I had become aware of that early in my life. In the souk, my eyes had opened up on the inconspicuous and the obscure and I thought of practicing discretion as God had taught us. Divulging secrets of other people and exposing them is detestable and unsavory; for there are secrets and things that must remain untold.
Abdallah Altaiyeb (Saudi Arabia) (02/03/2008)
All That Matters
It was my best friendís and his friendís wedding and on the special request of the bride I had left my hair open and was wearing light make up that is if you call applying lipstick as wearing make up. I was never in favor of artificial beautification of my face...
Arti Honrao (India) (18/02/2008)
Heedlessness
I tiptoed into my grandfatherís study. He was listening to a song. A song I had never heard before. He switched off the recorder when he noticed me.
ďWhy are you crying, Grandfather?Ē
...
Gisela von Brunn (Germany ) (24/01/2008)
The Warrior
As the warrior guided his horse back home, he pondered what the future might hold. His steed seemed to know they were returning home and trotted lively, without the need of spurs. But how eager was he to be back? Who might still be alive? Was the mansion still standing and habitable, in these insecure times? All he had heard during those three long years was that his wife had delivered another daughter...
Gisela von Brunn (Germany) (21/01/2008)
In Love
A mysterious power is steering me this evening towards this shady tree.
A magnetic power is dragging me along to privacy under the branches of this wise treeÖ and I feel safe from the pursuit of the curious breaths chasing me all day long:
...
Mohamed Said Raihani (Morocco) (12/01/2008)
Intonation:
Reflections on Nature and Being
Friends and fellow Tallbergians!
How dare I speak, when I should let the magic of Beethoven call to the better angels of our nature? I speak because in the rapture of the moment, in the bliss of the immortal harmonies of the ďpastoraleĒ we must be reminded that the nature that inspired Beethoven...
Ismail Serageldin (Tallberg, Sweden) (06/08/2008)
Fiction and History in Toni Morrisonís Beloved
As an American writer of African ancestry, Toni Morrison regards slavery as a theme that has often been neglected by the documented history. For Morrison, many episodes of the history of slavery remained untold. Many historians were often silent about the harsh conditions of the forced voyage of the black Africans across the Atlantic usually called the Middle Passage, and about the life of the slaves in the plantations...
Adil el Aroussi (France) (12/01/2008)
An American In Tangier: Interview with Paul Bowles
The renewed academic and media interest in Paul Bowles as a figure of a rare intellectual complexion and a remarkable talent owes perhaps more than anything else to the release of Bernardo Bertolucciís film The Sheltering Sky (1990) and Christopher Sawyer-Laucannoís An Invisible Spectator (1989). The first is a major film based on Bowlesí first novel set partly in Morocco and partly in Algeria; the second is a voluminous and resourceful biography which attempted with great success to reintroduce Paul Bowles to his American readers...
Karim Bejjit (Morocco) (06/03/2008)

Dateless Dead MenÖ
A Play
For quite a long time, I have been looking for a new form to find a theatrical text convenient with the innovations of modern times, I hope that this text, which I called the horizon of theater would reflect part of that form. So there is the possibility to present this text, and to make it different in many ways depends on the ability and the imagination of the producerís performance to be offered within ...
Kasim Matrood (England) (Translated by Jawad Wadi) (20/07/2008)
Reda Abdul Rahman
Figures around Me

In 2007, I found myself very interested to return to chart human models. In this way, Iíve got into a dialogue with them and temporarily stopped working through memory...
Foresight Art Center (Egypt) (11/02/2008)
Gallery Youssef El Haddad
A painter and musician from Tetouan, north of Morocco. In 1988, he graduated from the School of Fine Arts in Tetouan. His works of plastic art have been exposed in Spain, Portugal, France, and in several cities around Morocco.
Youssef El Haddad (12/01/2008)

Naji Naaman's literary prizes 2009:
59 new prizewinners
With 781 participants in competition, from forty nine countries, writing in twenty two languages: Arabic (literary and spoken), French, English, Spanish, Romanian, German, Armenian, Dutch, Danish, Turkish, Greek, Bulgarian, Swedish...
Naji Naaman's (lebanan) (2009-05-14)
THE YOUNG CREATORSí
ASSOCIATION (AJC)
On the theme of
Bridges in verse
In order to promote artistic creation and encourage cultural communication, the Tangier Young Creatorsí Association (AJC) is organizing its eighth poetry competition. This eighth contest, opening in April 2008, will be dedicated to the great Arab poets SALAH ABDESSABOUR of Egypt and ABDELKRIM TABBAL of Morocco. The competition is open...
Tanjah Aladabia (2008-11-15)
Letters to the World
Poems from the Wom-Po Listserv
EDITED BY
Moira Richards, Rosemary Starace, Lesley Wheeler
Editor (2008-01-12)